Laura Hope Mason is an artist and native of Salt Lake City, Utah. She spent her formative years surrounded by the state's natural beauty and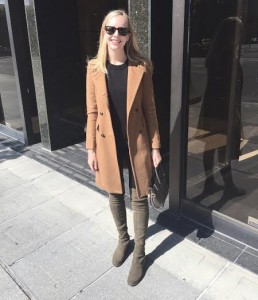 immersed in the Fine Arts so readily available in Utah. She graduated in 2012 with a Bachelor of Fine Arts in Painting and Drawing from the University of Utah. Her work has been displayed at Alvin Gittins Gallery, Springville Museum of Art, Covey Center for the Arts, Eccles Community Art Center, and the Salt Lake County Library system.
Laura has experimented with a variety of techniques to produce her unusual abstract paintings. They are based on examination of forms found in nature. She is interested in process and her paintings are often reflective. Some of her mark making is compulsive or repetitive. There is never a clear outcome when she begins.
A year spent living in Virginia after graduation allowed Laura to examine plant life along the Potomac and inspired her to create extreme magnifications of natural forms. Some of her paintings showcase the delicate, lacy patterns of lichen and moss growing in eastern forests. Other paintings feature the dry, fossilized forms found in western deserts.
Laura lives and works in Salt Lake City. She is currently working on series to more fully explore her vision of growth, decay and beauty as it relates to distance and memory.